"I looked at several different boudoir artists but was so drawn to Denny's work and talent. After talking to and then meeting with Denny I knew I had found the perfect boudoir photographer. I was immediately comfortable with Denny. He was so thorough with answering all my questions and going through the different styles of shots that I liked. The photo shoot ended up being so much fun despite my nerves. Denny was extremely professional and knew exactly the kind of shots I was looking for. I brought my husband to the studio with me to select the shots we wanted for an album. He was so impressed with Denny's work too and loved getting boudoir photos as a gift. I would say that anyone trying to decide on a boudoir artist should absolutely choose Denny Fenbers Photography. Both me and my husband are so happy with the work and I am so happy that I ended up going with Denny."
Maggie
---
"After months of considering whether to even look into doing these kinds of photos, I finally stepped out of my box and contacted Denny.   I attribute Denny's quick response to the reason I followed through.  I was extremely nervous the day of our consultation.  I had no idea what to expect.  Just talking about doing poses with minimal clothing was very awkward for me, and there was NO way I was going to pose nude.  Denny walked me through the different styles and poses, which I thought were beautiful, but in no way could see myself doing.  I didn't think I could look like those beautiful women.  I am 43 years old, very modest, and have never posed or done anything remotely close to putting myself in such a vulnerable position.  Denny explained how he thought I could personally benefit from doing something like this, just for myself.  The reason I was even there was to surprise my new husband with pictures he had been asking for over and over.  I wasn't there to make myself feel better, but instead to create a gift for my husband.   The man I married had not just healed my broken heart but ended up stealing it too.  My self-confidence and self-worth had been lower than ever before prior to meeting my current husband.  I never thought I'd find myself in Denny's studio knowing where my confidence level had once been.  My husband was the reason I was able to do this.  Denny was so patient and encouraging.  He walked me through every pose and explained every detail.  I finally found myself thinking, "I'm here!  I might as well make the most of it because I will most likely never be able to do this again."  I knew my husband would love intimate, nude photos.  It was because of how my session with Denny was going, with his calm, encouraging approach, that I was able to end up doing nude photos.   I remember driving home after my session, feeling confident and somewhat empowered.  That empowerment was a brand new feeling for me.  Even after seeing my photos, I was glad I had followed through with this knowing that I'd be able to give my husband something more than just a selfie.  Thanks to Denny and his artistic talent he was able to capture photos that were intimate and elegant.  Denny helped me see a side of myself that I had never seen before.  For that, I am thankful.  Denny has a talent and gift for seeing the beauty in anything."
Tracy
---
"Beauty comes in all forms, and my guess is if you are considering having a photo shoot done it's for someone who thinks of you as nothing less than beautiful perfection. So why be nervous? From an artistic perspective the human body is so lovely. Being able to show case yours with the talent of Denny and his eye for lines and lighting you will feel as lovely as you are seen. That's being said, I enjoyed every minute of my shoot and felt very at ease with Denny. He is very considerate and professional. I have encouraged my friends who have been questioning having one done to go for it. You won't regret it."
---
"Working with Denny for my boudoir photographs was better than I could have expected. He made me feel comfortable despite not having any experience modeling myself. I could not have possibly imagined how beautiful the images would turn out, but the thing I did not expect was the way I would feel seeing them. Having suffered from body image issues in the past, I could not put a price on how beautiful the pictures made me feel, and the level of self love they brought to me. I'm extremely happy with the quality of the products, the outcome of the pictures, and the session as a whole. Denny was professional and is a true artist. I would do this every single year if I could, and use Denny every time! These photos are something I will cherish forever."
Amanda
---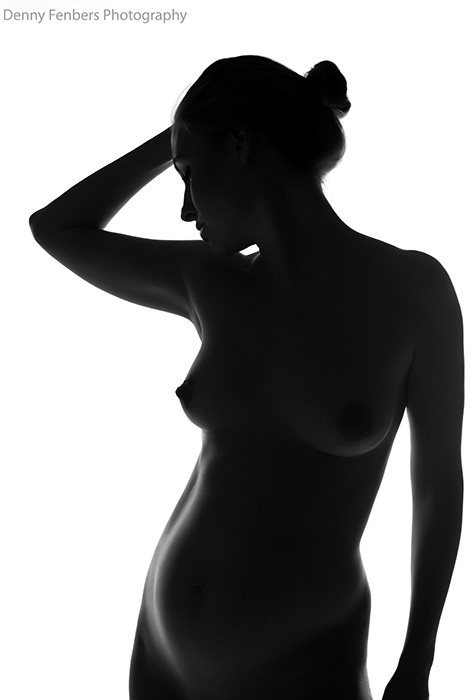 "Denny photographed the most precious moment of my life- my pregnancy. He captured it the way I felt it, not in a cliche "hearts over the belly" way, but in a beautiful, sacred, woman-goddess type of way. I have never shot nude photographs before but I knew that this was what I wanted for this shoot, and Denny made me feel so comfortable. We scrolled through pictures for inspiration so he had a feel for what I was looking for and I never felt rushed or bossed around. He played my favorite type of music (which is rarely appreciated by others) on Pandora and I felt more at ease than I have taking pictures fully clothed in the past! The direction he gave me allowed us to create the pictures I dreamed of having. My son is now 4 1/2 months old, and the photos that I have from our shoot will be cherished by my partner and I for a lifetime. He captured pregnancy as what it meant to me- strong, feminine, and powerful. I will always be grateful!"
Dayna
---
"I looked into Boudoir photos as an engagement/anniversary gift for my fiancée. I knew he would love the idea, and as soon as I began my research into reputable photographers in Denver, Denny's was the first to show up. I was a nervous wreck the day of my shoot. I was nervous about how I would look…did I pick the right outfits…was I emotionally and mentally ready to have professional 'sexy' photos taken of me that would be seen by the man I plan on spending the rest of my life with? Two days before my shoot, I had to leave my engagement ring at the jewelers to be fixed. I had a breakdown before hair and makeup. Denny and the stylist took the time to talk to me, and asked if I wanted to reschedule. Even asking me that question, I knew that if I left, I would never come back to actually have these photos done. My hair and makeup were exactly what I wanted: simple, but sexy. Denny was patient as we started the session, and talked me calmly through each set of photos, continuously asking how I was doing, and if I was comfortable with each one. He was very creative with the lighting, and provided photos as models to try different poses. He was always incredibly professional, and amazingly adaptable. I have already recommended him to multiple people looking to do Boudoir photos. You will not regret using Denny as your photographer."
Mary
---
"This year I decided to do a special Valentine's Day photoshoot for my life partner. Fortunately, I was referred to Denny by a best friend, so the fear and time of finding a good quality photographer I could trust was taken out of the equation.
My life partner is a photographer… and a very good one at that. When he saw these pictures on Valentine's Day, his jaw dropped to the floor. He could not believe his eyes. He was so impressed by the shots. He was so pleased with his gift. It was like watching a kid in a candy store, or a child getting a puppy 🙂
Thankfully, I listened to Denny's suggestions. I purchased an album book with 20 pictures, and one single framed picture. The pictures, album book, and framed picture… HIGH QUALITY. The purchase… WELL WORTH IT. The look on my husband's face, and his joy when receiving this gift… PRICELESS.
Denny will make you look like a supermodel with class. If you are looking for something more risque or sassy, he can do that as well. If you are camera shy, or worried about baring yourself in front of the camera and/or a male photographer, leave your worries at the door.
Denny is 100% professional. He is like a saint, loaded with patience and a great deal of respect. There are no questionable or weird vibes working with Denny. He will make you feel comfortable during your experience, so that you and/or yours will be more than satisfied with the results."
Awesome Anonymous Client
---
"Denny is truly a remarkable photographer who embodies what it means to be professional. I was very nervous for my first boudoir session and Denny made sure that I comfortable every step of the way. I am honored to have been able to work with someone as kind, honorable and talented as Denny. I would highly recommend him for anyone who is looking to capture moments in time with the artistic and elegant photography that Denny offers!"
Rae
---
"My photo session with Denny was an incredible experience. As might be normal, the nerves were full force coming into the studio and having to pose fully nude can be unsettling. I could not have asked for a more caring and gentle photographer who made the session into an artistic expression of my body instead of something uncomfortable. He had great music playing and communicated throughout the entire session. I was thrilled with the photos and the light retouching he completed to make me look my best. I have since recommended Denny to others who also had an equally comfortable and enjoyable session. Thank you Denny for turning my photos into art work I will cherish for years to come. You captured me!"
Beth
---
"I felt at ease working with Denny who approaches his work in a very professional and organized manner. I was treated with the utmost respect and honor; taking nude photos is obviously a little uncomfortable for anyone.  Denny works hard to take the uncomfortable out of the situation and was extremely professional throughout the entire process.  And my photos????….. I am absolutely blown away by my photos.  The way in which Denny uses light to cast dramatic shadows creates a piece of artwork that is not common with other photographers.  I am thrilled with my nude photos!"
Lindsay
---
"I loved working with Denny.  Taking nude pictures was a little nerve racking but he made me feel completely at ease, and conducted himself in the most professional manner.  Denny is a true artist!  He took the most amazing shots!  His choice of angles and lighting made me look amazing.  He captured my transformation after my breast augmentation, and his artistic eye accentuated my new-found curves.  The photos are so sexy and classy.  It was a true honor to work with him."
Erin
---
"As a fine art photographer, an artist must approach each session in a multilayered fashion. An artist has to stay true to the integrity of the person before them. They must look at composition, form and aesthetics. But even more importantly the artist must also try to invoke a sense of deep feeling and awe while creating new perspectives of beauty to the viewer. Denny in his artistic process and with his attention to detail has done all of that. He uses the camera to capture an intimate look at the beauty, gracefulness and elegance of a woman's figure. His use of light and shadow to capture shapes, lines and contours are exceptional. A subtle shift in position, light and focus is used to bring attention to areas typically ignored, thus creating a vision.
It was completely natural to work with Denny as his vision and interest was to bring to light to that which was hidden. It is said that there is no difference between art and spirituality. Denny's photography does just that. Thank you Denny for allowing that to shine through for me."
Dana
---
"I had a really good experience with Denny, he makes you feel comfortable with yourself with the entire process from the first e-mail to picking up my photos. I explained to him that I was nervous and that this is my first time doing a photoshoot session such as this. Our consultation was great he pretty much explained everything that would be happening during our session. I looked through his body of work and saw how great of an artist he is. He also was just easy to talk with either in person or by e-mail. He communicates very well so it made me think that he is serious about his work and wanting to create something special for his clients. I would e-mail him about different ideas or changing my mind on something and he was on top of it. He would write me back right away, even if it was a Sunday. I also loved the fact that he is not judging you on how you look, I am a bit bigger lady who doesn't wear a size 2, but that's okay, I feel comfortable in my skin and I felt comfortable in front of him. I want bigger ladies out there to feel comfortable with themselves, we are all beautiful and I believe this photoshoot helped more with my confidence and I plan on doing another one in the future. Thank you, Denny, you rock!"
Melissa
---
"Seriously he's awesome! Got great shots, even with massive wind! Was beyond informative and accommodating! Easy to talk to, have such awesome direction (easy to shoot with if you're inexperienced) and we had great conversation! Can't wait to shoot with him again!"
Morgan
---
"I am a 4 year breast cancer survivor.  I am still undergoing treatment.  Denny, made me feel confident and beautiful, and he helped me forget about cancer, and my treatment, for a couple hours.  I hope to inspire other breast cancer patients, to help them feel confident, and realize their beauty.  Thank you Denny.  You made a difference, in my journey."
Yolanda
---
"I was hesitant to do my photos, afraid that my body wasn't good enough, I had those self doubts. After my initial consult with Denny and seeing his work I knew that he would be amazing to work with and that I needed this just for me, to remind myself that I was beautiful. The session was so much fun, I felt comfortable and relaxed and Denny was professional and artistic and guided me through the process. After I saw the results, I was really just blown away at how they turned out. I could not be happier with the quality of my photos and after seeing them, I want to do it again!"
Lisa
---
"I had so much fun doing a boudoir shoot with Denny! He made me feel comfortable from the very beginning! I was so appreciative that I was able to meet beforehand and have a consultation to see what I liked and didn't like as far as posing and even editing of photos. I was nervous, however getting my hair and makeup done, before the session, made me feel a lot less nervous and more confident as we began taking photos. Throughout the process, Denny was extremely professional and showed such knowledge and passion for the work he was doing/does. This being my first time, I felt a little overwhelmed at first . However, it was great that he was patient and ensured to get the best angles and poses, which In turn, made me feel at more ease. I highly recommend doing a shoot with Denny! Can't wait to do it again soon!"
Maria
---
"Couldn't have asked for a better experience, and the photos turned out beyond amazing! Every woman needs to get photos like this taken of themselves!"
Brittany
---
"I am sure what I have to say will sound very similar to the stories of most women. My whole life I have struggled with body image. Even in the best shape of my life, I have managed to tear myself down and pick out every flaw that I can see. It's both a blessing and a curse to be this critical of yourself.  So when I decided to do a photoshoot with minimal clothing and nude, it quickly became one of the greatest challenges of my life… and with a male photographer??? I definitely had my doubts. But I pushed myself right out of my comfort zone and I am so proud of myself for doing it. Sometimes these things are just a shot in the dark. And this time it just so happened to work out perfectly.    
I decided to meet Denny in person for the consultation to get a better feel of who he was as a person and if I would feel comfortable with him. Immediately I knew it was the right choice. He is not only professional in nature, but the passion for the art he creates is absolutely contagious. The day of the shoot, he was both calm and confident, which is exactly what I needed to feel the same before starting the session. It felt natural shooting with him. It is very difficult to express in words, but it was so much more than being nude with a stranger in front of a camera… it was about creating something breathtaking and beautiful. I was happy to be a part of that experience with Denny. He is brilliant in what he does! And I would encourage any woman to experience this… if for the very least, for themselves."
Kirstie
---
"Denny is an extraordinary photographer. He makes his subject relaxed and truly knows how to get the best angles for a great picture!"
Jennifer
---
"I am not the sort of person whom one would think would do this. I am not risqué, I do not live a "naked" lifestyle, and my body is FAR from perfect. I am a mom of two, almost 40yrs old, and work in elementary education. I did this on a whim for a gift to my husband. It turned out to be a gift to me as well. The whole experience was positive. I never felt uncomfortable, and everything was very professional. The quality of work was top of the line. I absolutely love my pictures. More than any picture I have ever taken, including my wedding pictures. I will cherish them forever.
Thank you!"
Kelly
---
"If you are even thinking about doing a boudoir photoshoot, reach out to Denny! First off, his photos are beautiful and not your average "boudoir" photo. These are real, artistic, moody, and absolutely gorgeous. I never thought I could look how I did in these photos. My husband also was in complete awe and loved every photo in the album that was created for me. Denny was so professional and calming. He walked you through every pose and directed outfits. I was extremely nervous going in there and Denny put me at ease immediately. I never once felt awkward or uncomfortable, it all seemed entirely natural.
I also would love to give a shout out to Kim who did my hair and makeup. She was prompt and entertaining and did such beautiful work. I looked exactly how I wanted – made up but not overdone. I felt like myself and my husband agreed when he saw the photos.
Overall, the experience was so special and once in a lifetime. Although, I wish it could happen every year!"
Miss R
---
"I cannot strongly enough recommend boudoir photography with Denny Fenbers. The search results online revealed no shortage of photographers in this area, but his artistry and approach immediately separated him from everyone else. We were look for art that captured something and found it in his work. Once we talked to him we knew he was the right person. It's almost instant that you get a sense for who he is: an incredibly talented, kind, trustworthy, artist whose interest is in capturing the art within a person. Denny as a person sets him apart as much as his brilliant photography does. Even though this is nothing I'd ever done before, it took less than 5 minutes to feel completely comfortable and that sense of comfort flowed through the whole session.
My wife and I went together. If you have ever considered this with your spouse or partner – Do. It. The reality is that these intimate relationships hold elements within them reserved exclusively for that person. Family pictures in a field with kids laughing holds its own place and mirrors those relationships. These boudoir photos do the same thing, capturing the intimacy between the two of you in a style unique to this type of relationship. To capture it in this way is unlike any experience she and I have had before. The connection between us was centered at every level and Denny captured that emotion in a way I didn't know it could be captured. They're truly perfect."
Katie and Ashley
---
"When I started my research for a boudoir session I was on the fence about doing it and it just seemed like a fun idea. I came across Denny's site and couldn't stop thinking about what the experience and outcome would be like. I met with Denny for my consultation and knew his demure nature and professionalism was the right fit. I was very comfortable during the session and Denny showed me all the poses and talked me through each one. His light-hearted humor also kept me laughing along the way. He really impressed me when my album arrived with a small mark on it and he replaced it without hesitation to rectify the situation. This session was not only for my husband but also a self-love opportunity and remember the body that was given to me for the years to come. When I gave the album to my husband his remark was "I never expected this in a million years but it is AMAZING!" I would highly recommend Denny for anyone looking to do boudoir and have the best experience. Thank you Denny!"
Miss A
---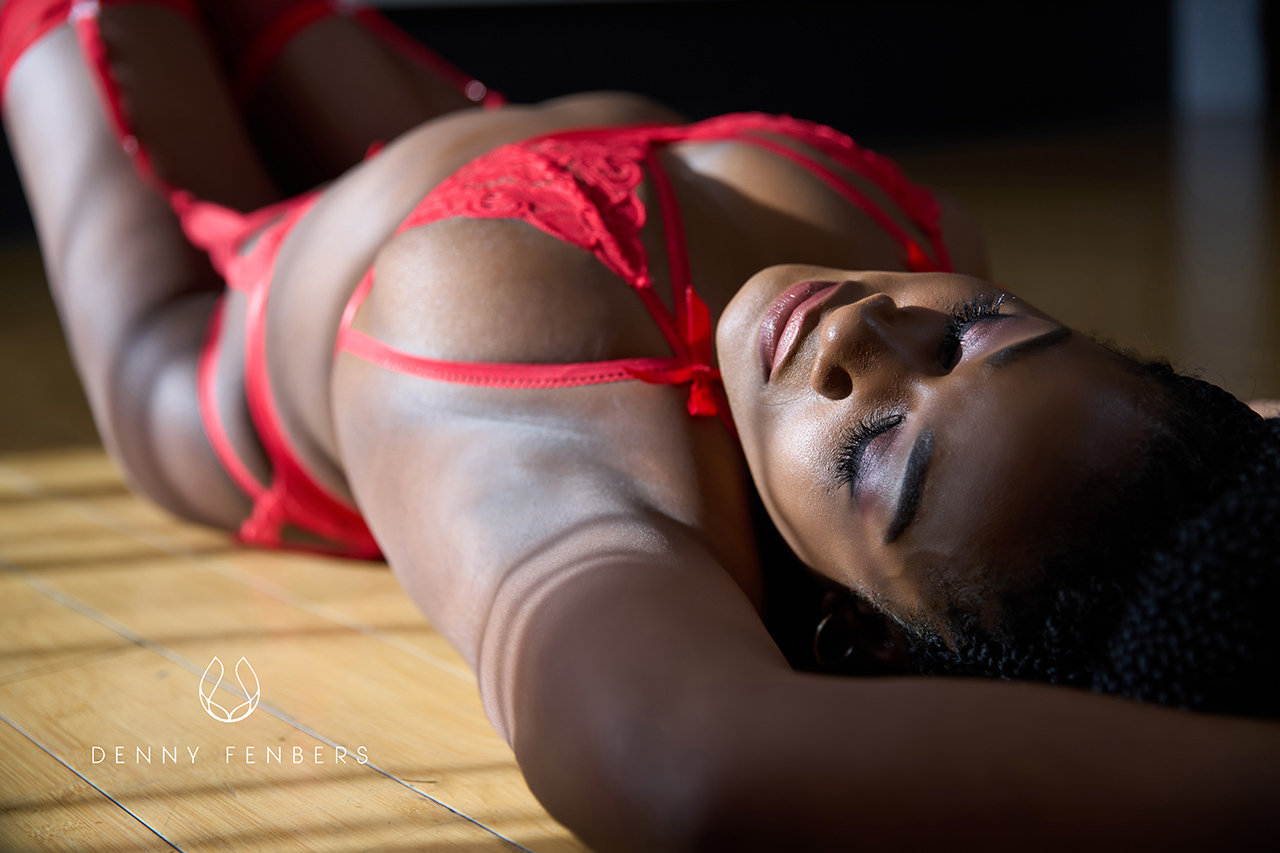 "I cannot thank Denny enough for this lifetime experience. My boudoir photo session was more than I ever expected. I am in awe each time I view my photos. I felt like I was looking at a different person in terms of confidence and sexiness. After having my children, I felt as if I had lost my beauty. I now feel fierce again and I haven't felt that in years. Regardless of if you are planning the shoot for a spouse, boyfriend/girlfriend, a boudoir shoot is about your self-care first and foremost. That's exactly what I experienced! Please book with Denny. You will not regret it!"
Natasha
---
"Denny is a very patient and kinetic person with a personality anyone can love. I really enjoyed the whole experience. I appreciated the honest feedback and guidance I received while looking over my photo choices. I was pleasantly surprised by the vast amount of beautiful photos that he had captured. It was a pleasure to pick from either black/white or color because I fell in love with all of them and I now feel differently about both types in the best way.
Thank you, Denny, for giving such a broken woman a great experience and some self-esteem to boot! Everything from the steps of your studio up to the rooftop including you and your personality to your art is phenomenal. Your art is accomplished and authentic which is greatly appreciated.
***Special shoutout to the beautiful make-up artist/hairstylist who made me feel as beautiful as the photos up on the walls."
Cassandra
---
"This experience was extremely empowering and helped me love myself again. At first I thought I was only doing it for my boyfriend as a gift but I soon realized this was for me more than it was for him. I had so much fun and loved this experience. Denny made me feel comfortable and relaxed. After leaving I could not stop smiling with how much better I felt about myself. I love my photos and cannot wait to get my book!"
Kelly
---
"Denny is very, very professional. He answered all of my questions and concerns prior to the photo session and during the photo session. He reviewed poses, by doing the poses himself! But also gave great direction and guidance when capturing the shots! I was inspired by much of Denny's work. Some of my favorite photo's are the black and white nude shots. Denny was able to showcase my body in a very, tasteful, artistic, way. Denny went above and beyond to capture many beautiful photos, that I will love for life time! Denny also was considerate and made feel comfortable during the whole duration of the photoshoot. I felt safe, empowered and excited by while taking the photos! I am so incredibly pleased by his professional behavior and his artistry! Denny was the perfect photographer to reach out to especially, when thinking about doing a nude photo shoot! I am so incredibly happy with how well the photos turned out and can not express enough of my gratitude!"
Imani
---
"Denny was the first and last boudoir artist I looked at before scheduling a consultation and eventually a session. I had several webpages pulled up, ready to really sort through different styles and artists, but I couldn't move on. Once I started reviewing his work, I was in love and wanted to move forward. I reached out and he quickly responded getting us on track and moving in the right direction. The virtual consultation was so comfortable. I felt no reservations making an appointment. He lead me through everything I needed to know (including plenty of helpful items I didn't even know I needed to know).
The day of the appointment, I was very nervous, but more importantly excited! I couldn't believe I was doing something like this and I had no idea how it would all pan out. Denny had given me some homework to figure out which poses I really wanted to do and of course I had no idea. We were able to look at some options together and chat about what felt right. He was able to read my mind and know what I was looking for without me being able to clearly express to him what I wanted.
If I could express anything about the entire experience, is how grateful I am to Denny. He is an absolute professional but he is more importantly an artist. Creating this work with him was exhilarating. As soon as the lens cap came off, he was completely immersed in creating the perfect shots. These photos are so beautiful. I cannot wait to give them to my (almost) husband!"
Miss D.
---
"I wanted to get my husband something different and unexpected for our 30th wedding anniversary. I looked around at different websites for boudoir photography and when I found Denny's website, I didn't need to look any further. One of the first things I said to Denny during the consultation was, have you ever photographed someone in there. 50's. He laughed and said, "all the time". The women he has previously photographed are all so beautiful, how could I ever look that good. There is nothing else out there that compares to the elegance of Denny's photography. I never thought I would consider doing nudes, but Denny made me feel comfortable, beautiful, and confident. I remember leaving after the shoot and thinking wow, I feel great about myself!! The day we reviewed the photographs I never expected to walk away with 29 photos in my book that I absolutely loved. I was extremely nervous about what my husband was going to think because he would have never imagined I would do something like this. My husband LOVED the photos and can't stop looking at them. I am so grateful to Denny for the experience and for being able to provide such a memorable gift for both me and my husband."
Jennifer
---
"I just got my maternity photos last week from Denny and they came out so perfect. When I came in for the photoshoot itself about a month ago I was feeling really nervous and unsure if I was going to like any of the photos but almost immediately after he started taking my pictures my doubts disappeared. The final products (metal canvas and photo book) look brilliant, they make me feel beautiful and powerful when I look at them."
Julie
---
"I couldn't recommend Denny enough. If you are interested in boudoir, this is it! His aesthetic, kindness, professionalism and eye for art made this experience better than I could have imagined. This originally was a gift for my S.O., but it ultimately ended up being a gift to myself. Never in a million years would I have thought I'd do this; I am shy and still working on my self confidence. Yet, as I got my makeup done, posed, reviewed my photos, and received the final product, I felt myself glowing with each step in the process. I am not sure who was more excited about the photos, my S.O. or me. Denny truly was amazing and I would do it again in a heartbeat!"
Megan
---
"I never felt so empowered after my boudoir session with Denny Fenbers. He is the best boudoir photographer! I was extremely nervous but the way he directed me with different sensual poses certainly helps. It was fun! His calmness and professional manner helps me relax. He is so creative and captures amazing photos that made me feel special. I love how my album turned out! Amazing! ⭐️⭐️⭐️⭐️⭐️"
Jessy
---
"Denny made an intimidating decision feel less nerve-wracking than it could have otherwise been. He was prompt, reliable, professional, kind, and super patient. Denny's work is beautiful- you can really tell he sees this as an art. At first, I hesitated to have a man take my boudoir pictures, but Denny never made me feel uncomfortable. I will forever cherish this experience and these stunning shots. Highly recommend you try him out!"
Miss Anonymous
---
"I have never done anything even close to a boudoir shoot in my life and Denny made me feel comfortable right away! He understands angles and how to photograph in the most flattering way. My husband was absolutely floored when I gave him these photos for a wedding gift!"
Emma
---
"This was my very first professional photoshoot. I was seeking a unique gift for my husband but most boudoir photography I found was definitely cheesy and basic. I finally found Denny's website and saw an entirely different side of this type of photography. His work portrays women's bodies as art rather than what the typical flirty/cutesy boudoir shows. I did a boudoir/nude shoot and Denny was extremely professional. His studio is intimate and private. I definitely felt comfortable. I went into the shoot with an open mind but wasn't quite sure if he could capture my body the way he did with the women shown in his portfolio. He showed me the results of each pose along the way and I was BLOWN away each time! I love my photos even more than the ones I found in his portfolio. Denny's work is extremely unique, he is ridiculously patient, detail oriented, and definitely has a talent when it comes to art/photography."
Miss Anonymous
---
"
If you are on the fence about booking, do it! I was a little concerned because it was a bit expensive for me and I am incredibly self-conscious. I even asked Denny what would happen if I didn't like any of the photos but he was confident and assured me that they would look incredible and he was completely right!
I specifically selected Denny because I was looking at other photographers and none had that emotional connection. I wanted pictures that were elegant, timeless, and beautiful. The photos I saw from other artists were beautiful and sexy, but none that made me feel like I was looking at art or that it would last in a tasteful way. When you see the way Denny uses light and shadows and other techniques, it truly highlights the body as a masterpiece and I was so drawn to how I felt looking at them. Usually, I get shy or embarrassed when looking at nude or boudoir photos (like they need to be kept secret) but looking at these took you out of that headspace and really made you appreciate the photo before you, not as someone's body, but as art. In fact, I walked into his studio and felt like I was in an art museum gallery because each piece had its own impactful story, and seeing them printed or on canvas left me speechless. And specifically because I wanted my own photos to be soft, elegant, and timeless, once I saw Denny's work, I knew I couldn't go anywhere else. I wanted my own body to be as objectively beautiful and capture the awe I felt looking at his other works.
But I also knew how anxious I get and I overthink everything. I am especially hard on how I look. I was incredibly nervous before my photoshoot. I am still working on my self-confidence and I felt so aware of all my flaws. I was really concerned with how he was going to make me look anything like what was on his wall because I wanted that too. I mean, this is a gift for my boyfriend for our anniversary so I wanted it to look amazing. But like any clothing you see on models when you are shopping, it never looks as good on you. And I think I was trying to adjust my expectations that I would not look as good as what I had seen. I am not muscular or flexible or skinny and so I felt almost defeated that I could not imagine how my photos would be like the idea I had in my head. I was also very uneasy to be in lingerie or nude in front of anyone other than my boyfriend. But the experience was far from that. Every doubt I had, vanished during the session and I was able to get out of my head and focus on having fun and being comfortable.
The whole process was glorious. At the intake session, Denny was very clear about the timeline and details of the process as well as the costs (which really helped me budget). We also when through what concepts I wanted to recreate and the recommendation for a wardrobe that would best suit my ideas. I loved everything! From the way that Denny made me feel comfortable, confident, and beautiful, to how I have a new appreciation for my body and self-image. Denny's instruction was very clear and respectful and I even remember one moment when I was laying a certain way and Denny asked for permission to lay a cloth over me to recreate an image I wanted. I think that really struck me how considerate, compassionate, and respectful he was. He also took his time to make sure I felt happy with the shots we were getting and made sure I got everything I want to before I left, even though it meant we were running late. Which was huge for me because at no point did I ever feel rushed or like I wasn't in complete control. During the viewing, he let me take my time and provided guidance when I needed it. He never judged anything and you can really tell he loves his work. I also didn't feel like at any point, he wasn't being genuine or was pressuring me into something. I made every decision and he was so sweet and communicative with everything I wanted from posing to editing to album/product design. Trust me, I pestered him with questions about everything. Once I got my album back, I can't stop looking at it. Being able to customize the cover texture allowed me to personalize it to something my boyfriend and i would like and then seeing the photos in print is a different impact. Our anniversary is coming up and the hardest part is going to be keeping it a surprise with how excited i am to show it off.
I came into the session as a gift for someone else but I am so proud of how it came out and it was 100% a gift for myself too. I now have an album with stunning artwork that I am proud to show off and a memory to cherish. I cannot recommend him enough and I am honored to have gotten to work with such an incredible artist."
Stephanie
---