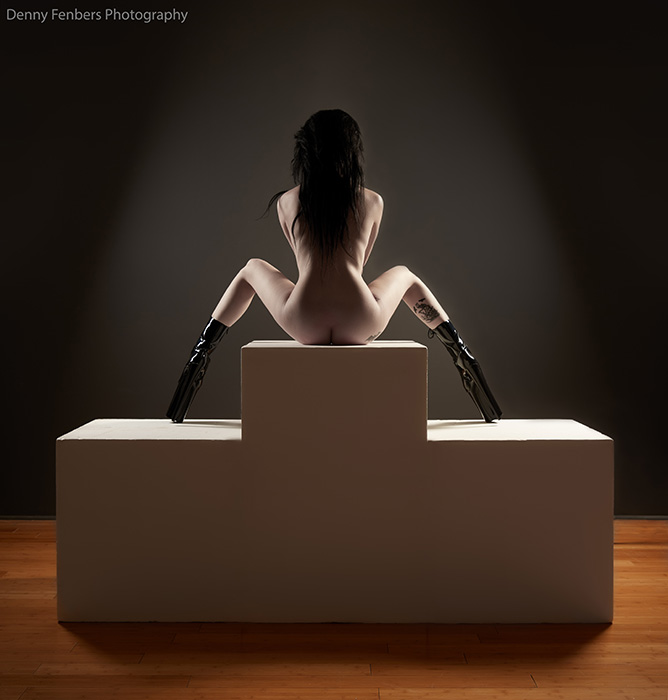 This post is a compilation of images from two separate photo sessions with Heather, done approximately 8 months apart.  This series is more about the art of the human form than it is about traditional boudoir photography.  I'll stick to putting these images here for your personal interpretation rather than attempting to put words to something that is meant to be visual.  Boudoir and figure photographic art takes many forms.  The beauty of art is it has no limits.  No rules.  As always, I like to work with each person I photograph to create art in a form that reflects the individual and conveys the feeling they seek.
This first image was published by Dark Beauty Magazine: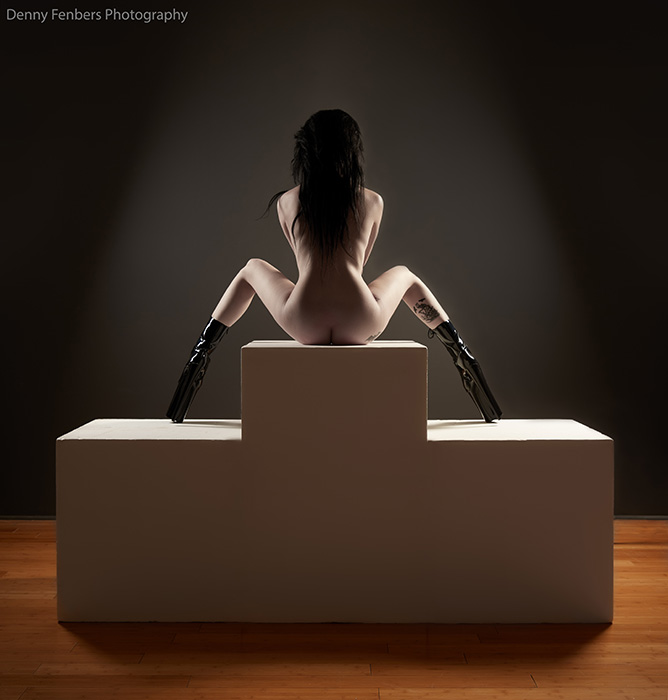 The next one is in the open french balcony of the studio.  This is a frequently-requested photo: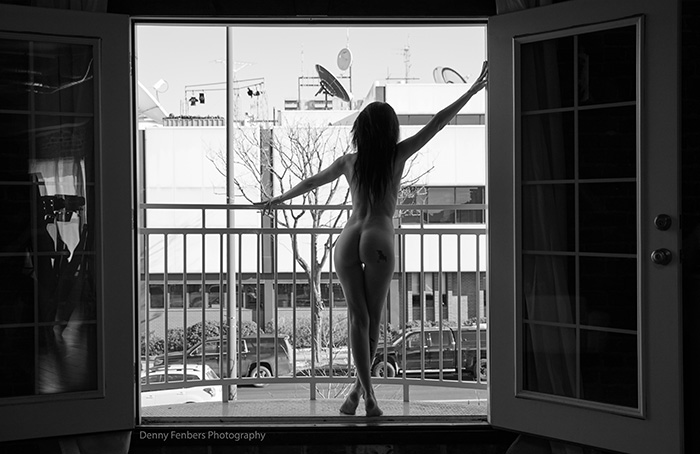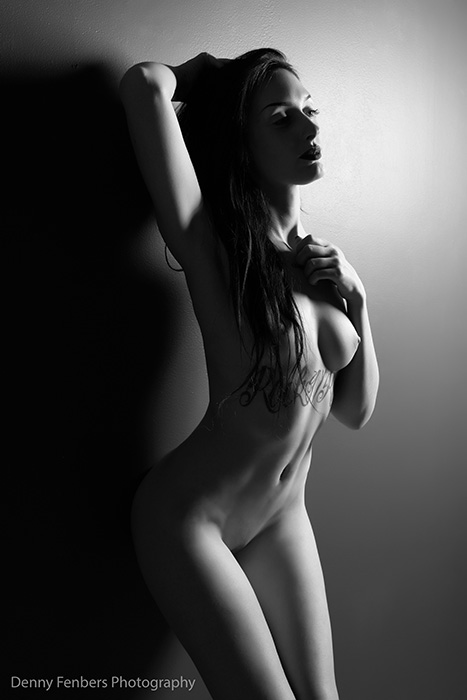 Couples boudoir!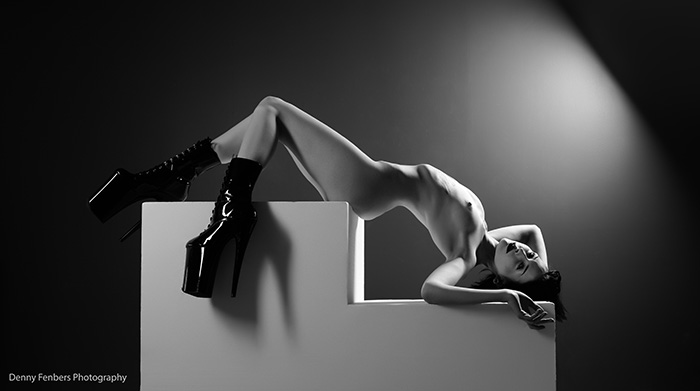 While I love black and white, the intense color of these images below can't be ignored!  Here we are on the roof of the studio.