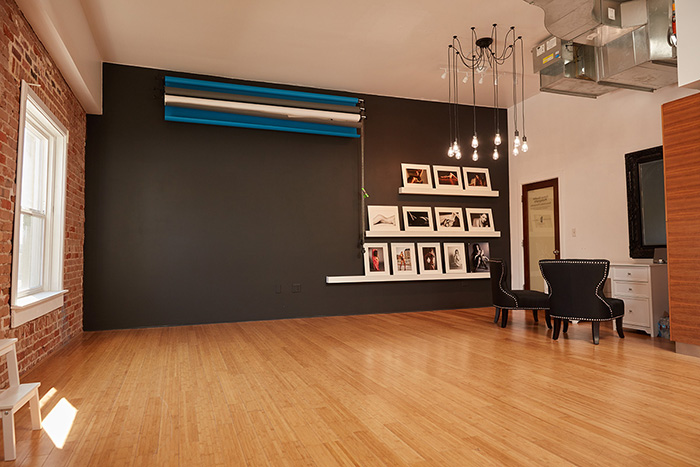 As noted in an earlier post, I work out of two studio locations. This post is here to share with you the beautiful Denver Boudoir Photography studio located at 1045 Lincoln St. in Denver.
This Denver studio is absolutely gorgeous. It features natural light, wood floors, brick walls, gray and white walls, a French balcony, roof access for beautiful outdoor photos, and lots of flexibility suitable to portrait, boudoir, and figure photography. Yes, we even have a bed (not pictured) for use as a prop in boudoir sessions that call for it.
Below you will see a photo of the entry area which includes shelves for photo viewing, a desk and chairs for consultations and image reviews, gray walls and seamless paper for photo backdrops, and one of the windows letting in beautiful natural light.
There is a changing area (not shown), restrooms down the hall, and a coffee shop just below the studio.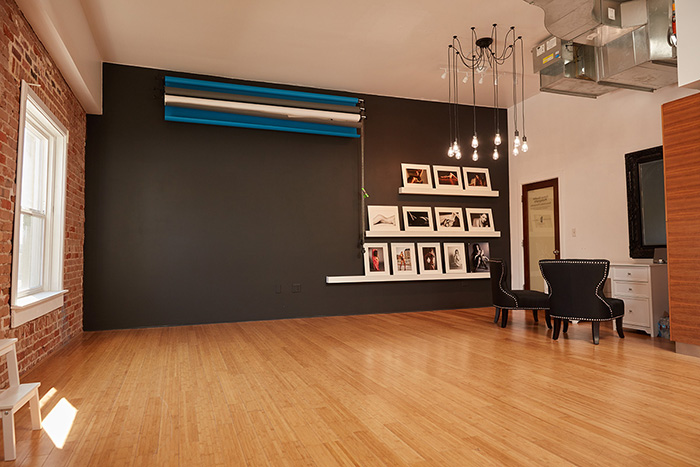 The next photo shows the french doors and balcony.
The French balcony is great addition not typically found in a photo studio.
The seamless paper unrolls for use as a backdrop, offering additional colors and looks.
When you return to review your photos, we'll take a look at them on the large graphics monitor.
Then there's the roof! Yes, we can go up to the roof of the studio for additional outdoor photos!
Let's not forget about the white walls: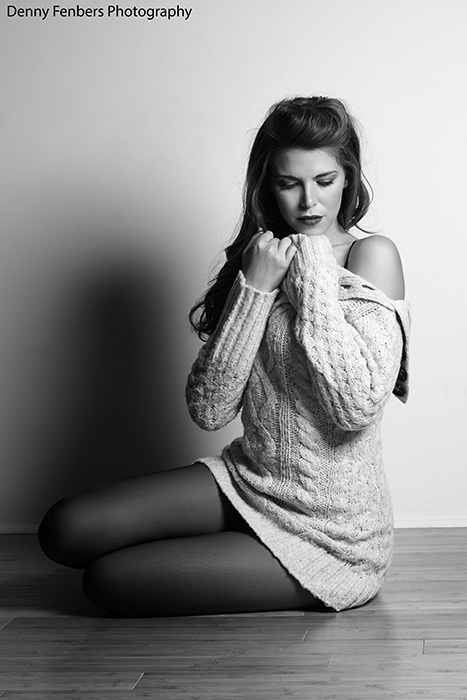 What about the Aurora studio? You can find the post detailing that location here: denverboudoirphotography.com/welcome-to-the-studio/