PRODUCTS
This is where your beautiful photographs come to life!  It is one thing to see your photos in their digital form, and it is yet another exciting experience to see them in print.  Below are some photos of the products that turn your photographs into beautiful presentations.
ALBUMS
I offer two album styles:  The Classic Album (left in the photo below), and the Fine Art Album (right). Albums are the most popular boudoir product due to their elegant presentation of your photographs and your ability to tuck them away for viewing when you desire.
Pictured below are a few sample products, including an open Classic Album, a few prints (size 10×15 in 16×20 mats), a Fine Art Album, and another Classic Album.  The Albums shown here are 10×10″ and 8×8″ in size.
The Fine Art Album (below) is an album of the highest quality level, hand made with your choice of cover options (various leather and fabric choices), and with the highest quality printing processes available.
The Classic Album (below) offers great flexibility in layout design styles while also offering a fast turnaround time.  All albums (Fine Art and Classic) include a digital replica in PDF format.
PRINTS
I offer prints in a variety of mediums and sizes.  Pictured below is a metal print (left) and a set of matted and framed prints.  I also offer canvas gallery wraps (not pictured).  In addition to metal and canvas, I offer prints on traditional photo paper as well as on fine art paper.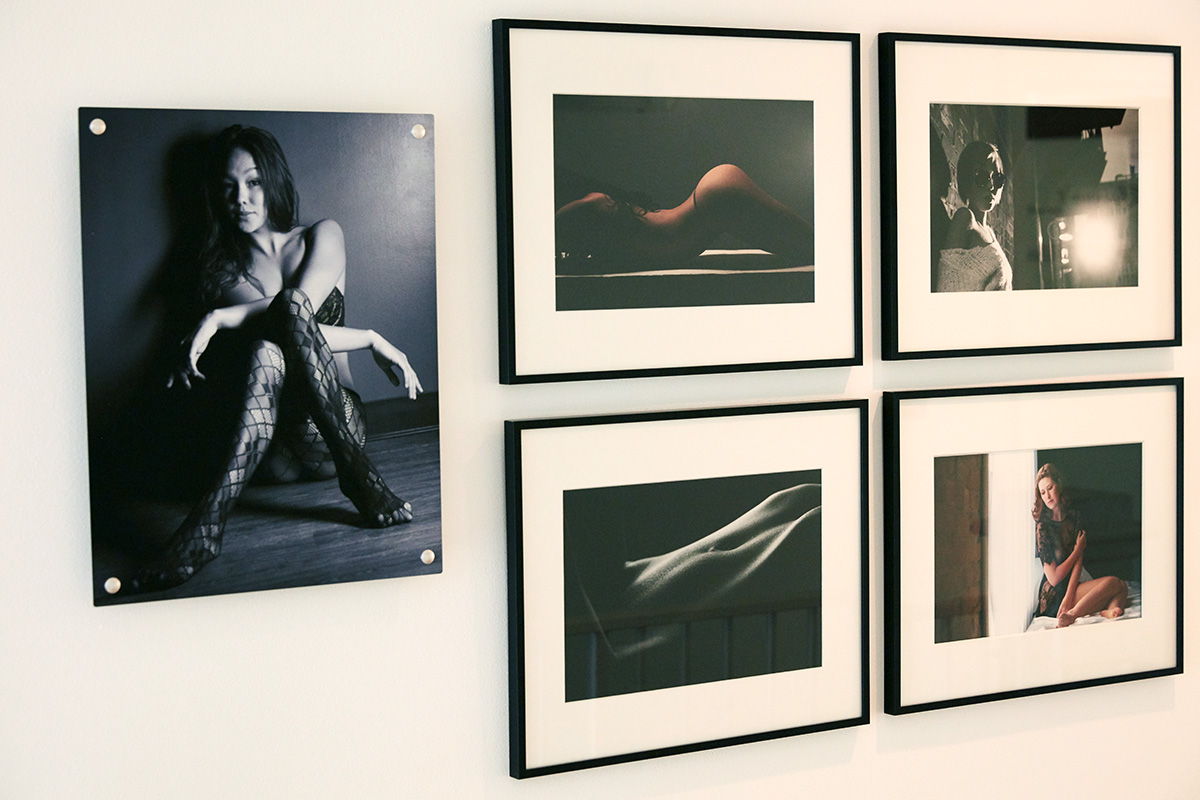 DIGITAL PHOTOGRAPHS
Images are also available in digital form to augment the products above.  All album orders include a digital replica in PDF format. Individual digital photographs are available, and options are available to get digital copies of the images that make up your product order.